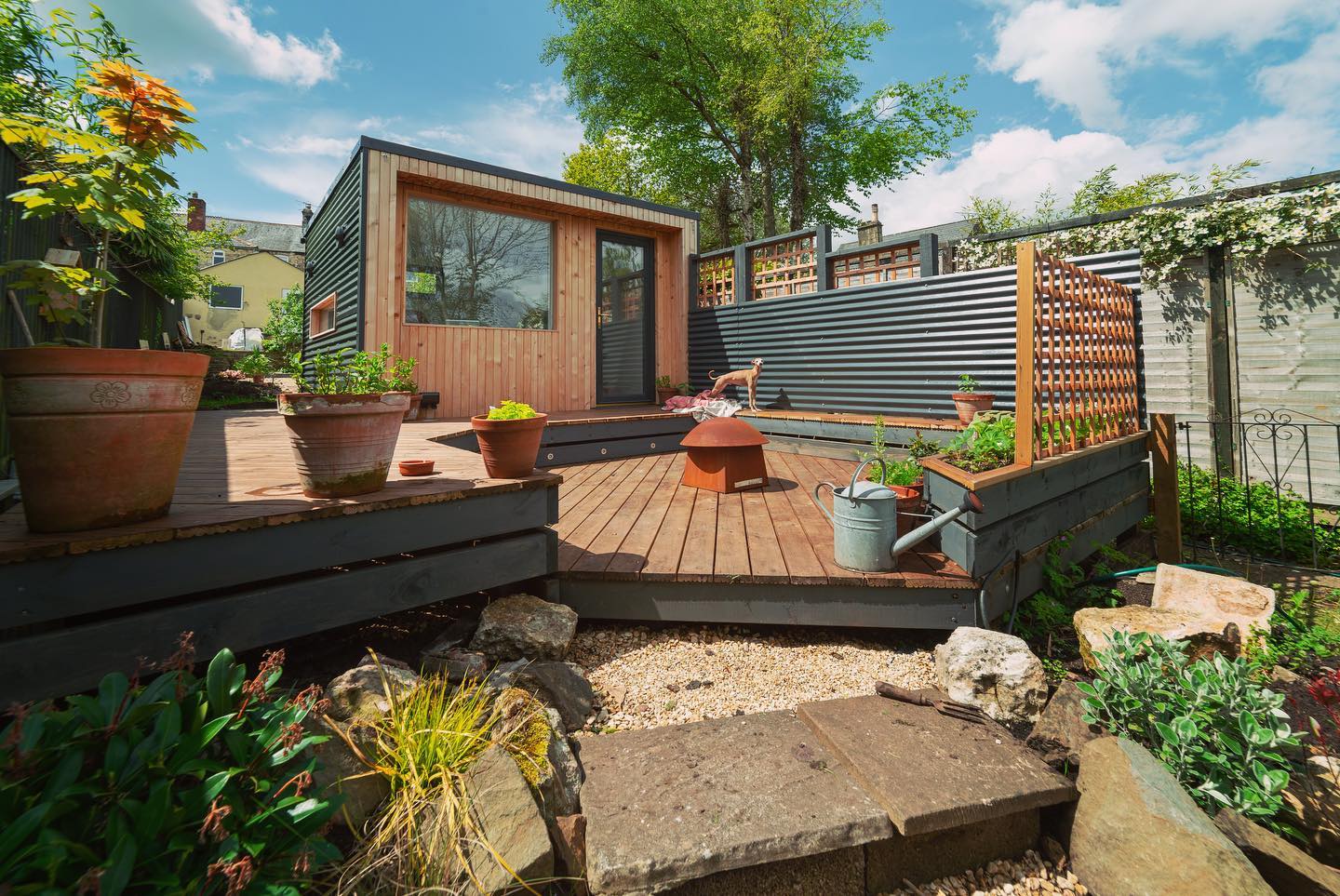 2020 was a hard year for us all, with work suddenly slowing right down and life starting to feel quite depressing. Once the first lockdown was announced, Sam and I almost immediately made the decision to start this project to give us something to focus on, as well as an office which we could work from at home. We had planned to commission someone to come and build something for us, but along with the revelation that our lives were about to become quite boring, and time was about to be something of which we've got ample to spare, it seemed more sensible to do a self build and design something from scratch!
I'm so happy with how this space has come together over the last year or so. It started as a pile of rocks, broken glass and weeds and has become something truly magical that Sam and I (and Merlin!) are enjoying soooo much that I can't even describe it! The feeling of accomplishment, knowing that every single element of this build (other than the plaster skim – thanks Ali Lake for that!) has been carefully assembled by just the two of us, makes this space feel so special. A huge huge thankyou to Ali Dymock for your amazing YouTube videos which helped me so much with this build!!! And to Jon Mitchell for putting up with all my boring questions!! This is my new favourite place to be and I'm just so excited to finish the rest of the garden now.
Here are some build pics showing the process from start to finish!