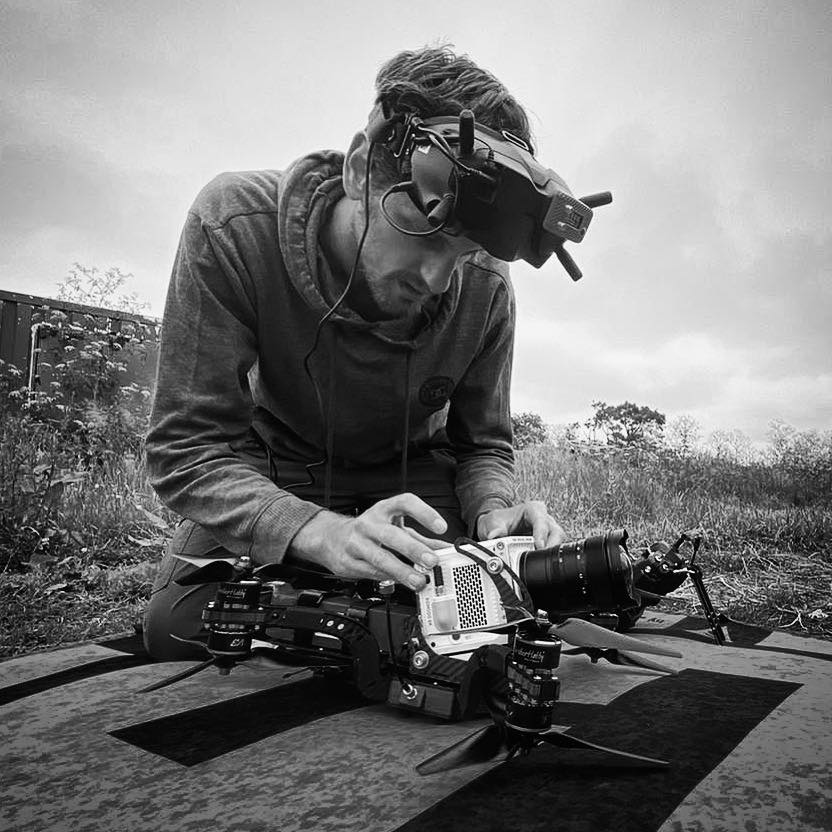 Heavy Lift Cinema Drone & FPV pilot
I'm a BAFTA winning specialist cinema drone operator and FPV pilot. As well as working as a freelancer for a number of high end aerial filming outfits in the UK, I'm also the director of my own company, Beehive Aerial Productions, based near Bristol.
I'm an A2CoC, GVC, BNUC-S and BMFA certified pilot with my own CAA Operational Authorisation and I have a background flying full size manned aeroplanes, 3D RC helicopters and FPV racing drones. Prior to getting into drones, I was a professional filmmaker and photographer – basically a total nerd when it comes to cameras and lenses! So using drones to make films was an obvious and natural progression to make!
In 2011, I put together my first flying camera platform. It was based on a 700 sized RC helicopter and carried a servo controlled, custom camera mount, on which a Canon 5D sat awkwardly! The helicopter had no stabilisation at all and in reality was very limited in it's application besides taking still photographs. But it started me on a journey of discovery and fascination which paved the way for my career as a professional drone pilot.
Throughout my career, I've accrued lots of valuable experience working on large, high pressure film sets and I've got to know the industry very well. You can head to my projects page or check out my IMDB listing to see some of my recent credits.
If you have a project in mind that you'd like to discuss, please feel free to get in touch!